COOKING LESSONS
Learn to make delicious and authentic Greek and Pelion foods with professional chef and local housewives. Cooking lessons in Portaria village, take place in a local Farm. You'll share regional techniques, ingredients and family recipes that have been passed down over the centuries. Homegrown, organic fruits and vegetables from the mansion's premises paired with products from local food artisans. It will
be the perfect combination for delicious appetizers, tasteful pitas, splendid stews and mouth-watering desserts.
HORSE RIDING
If you love horses and trails that meander through beautiful landscapes, Mr Vangelis will take care of you. He is a dear partner and friend who grew up among the cobbled streets of Portaria.
You will get to see the unique countryside of Pelion through his eyes. On your return you can rest and enjoy a glass of tsipouro under the shade of the centuries-old trees.
This is a unique experience for you and your children, maybe a first contact with horses and riding.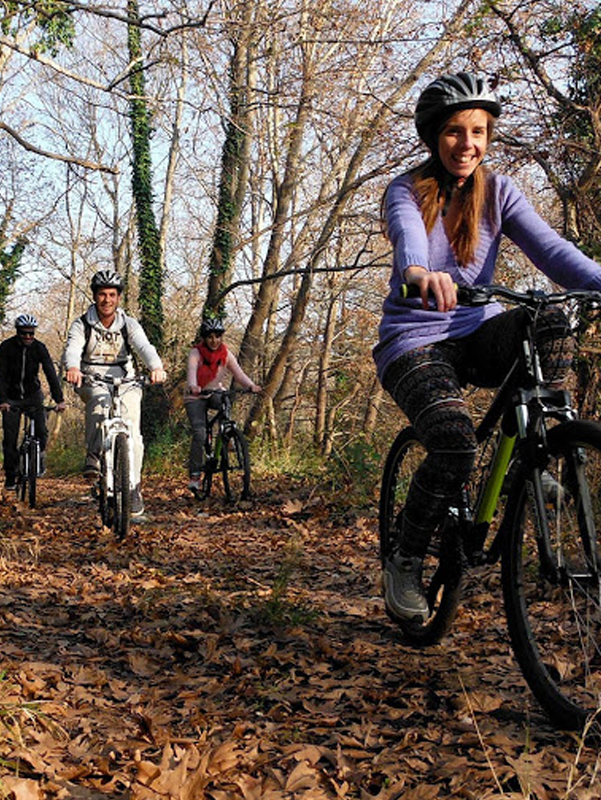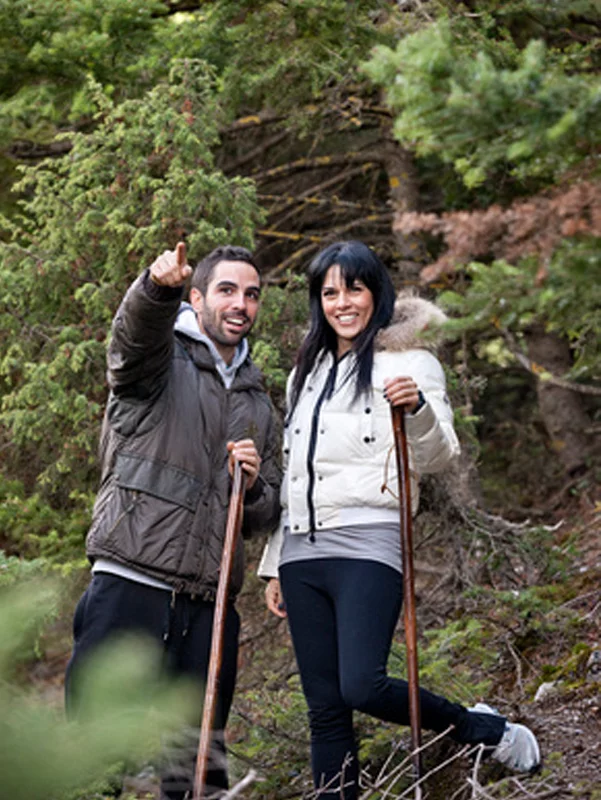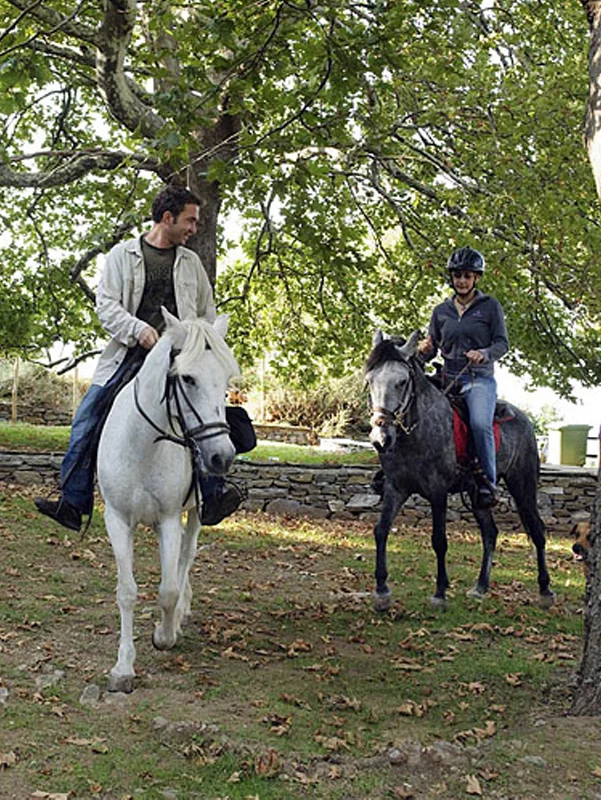 SAILING
Sailing is an alternative activity, characterized by the art of watering, using wind as a basic guide. As an activity it combines the charm of the sea with the skills of sailors who must use their feet and waist constantly. Find many boats for renting in Volos for sightseeing at the beaches of the Pagasitic Gulf and the Aegean.
One day and long day sailing excursions are possible both in the Pagasitic Gulf, starting from the port of Volos, but also in the Northern Sporades, in Skiathos, Skopelos and Alonissos.
Click here for more information:
Our Partner Sail with us, http://sailwithus.gr/
DIVING
Leisure diving is a popular alternative tourism activity. Diving as an activity attracts a large number of visitors who aim to get an unforgettable
experience. More generally, the Greek seas hide a wonderful wealth of coastal prehistoric settlements, shipwrecks and archaeological finds. In the area of Volos, as well as Pelion, special programs of experience, training and guided diving are provided. Scuba diving is offered to everyone, wants to have the opportunity to explore the sunken elements of our culture. In the wider area of the Pagasitic Gulf and on the Pelion coast, especially in the areas of Afissos, Horto and Agia Kiriaki, modern and specialized diving schools are able to serve divers of any category, at any time, safely, responsibly and with the latest equipment.
Click here for more information:
Zoumbosub Diving Center, https://www.zoumbosub.gr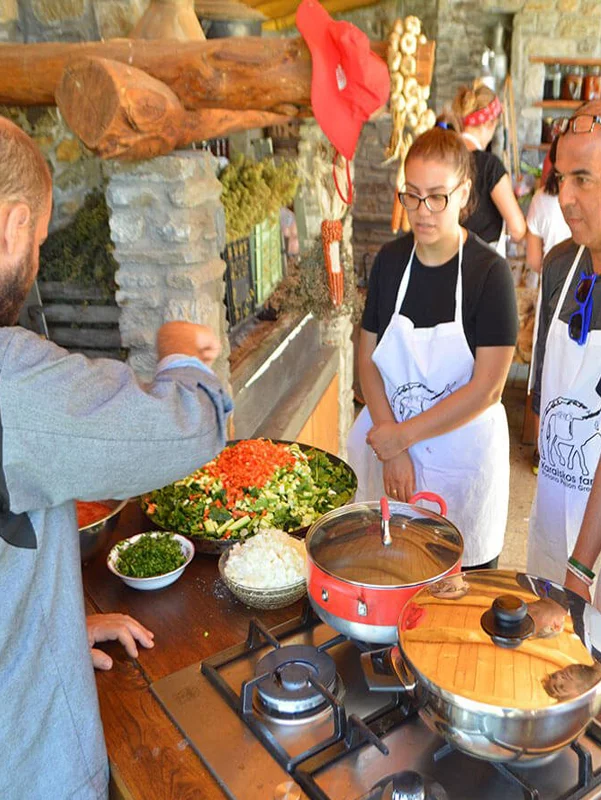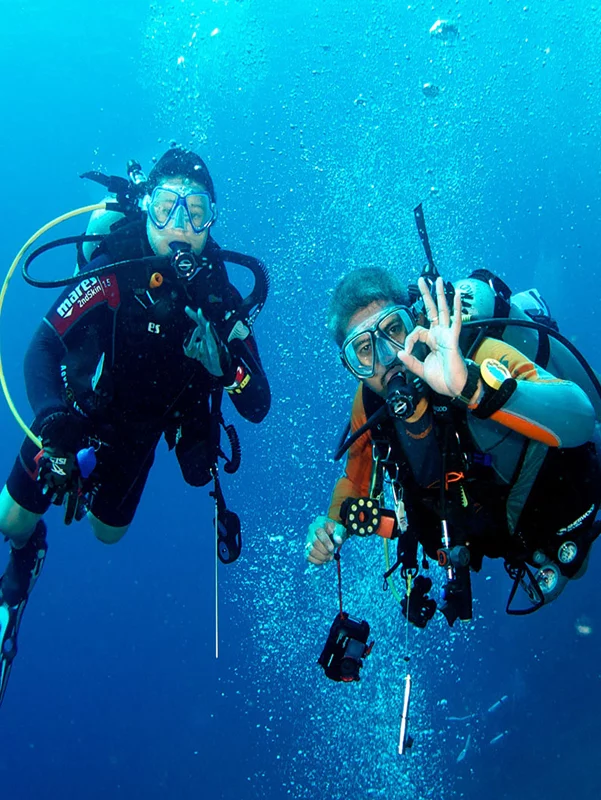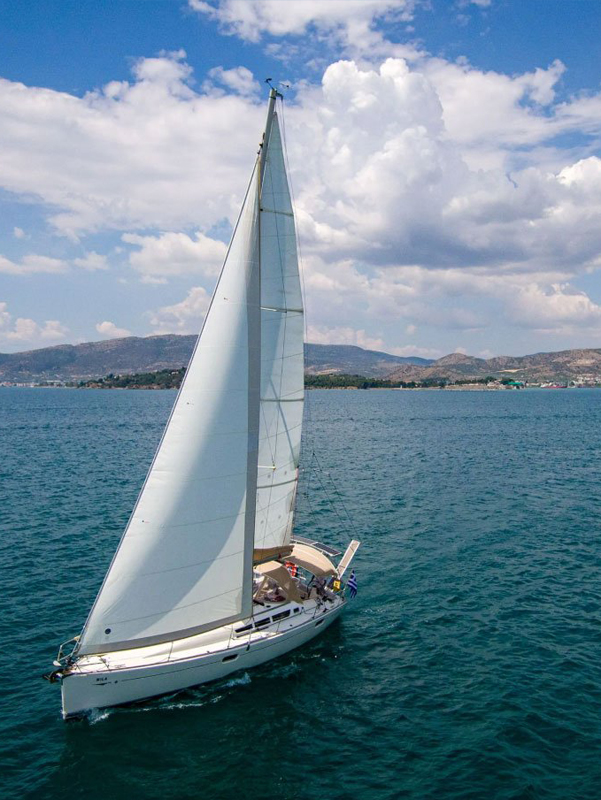 TREKKING-HIKING
Hiking is the most popular alternative activity for all ages and everyone has the opportunity to choose the hiking routes that suit him.
Pelion consists of 24 picturesque and preserved villages its of which had a network of paths constituting the main communication point between
the villages and the city of Volos. Pelion is the ideal for hiking trips of any time for the year helping its visitors to admire the Pelion landscape and discover its well-hidden treasures. There is an extensive hiking network that enables hikers to explore the hidden and mythological aspects of traditional villages. The hiking trails are mainly on an extensive network of cobbled streets and on narrow forest roads with lush vegetation. There are several elevation differences, with few downhill and uphill routes available.
Centaur Trail: This is a circular route of approximately 2,7 km with a duration of 1,5 – 2 hours (with stops). It is an ideal route for beginners and is
suitable for all ages. The path spreads between plants, streams and wooden bridge. The route starts from the chapel of Agia Marina and follows the points: Agios Nikolaos chapel, Mana fountains, Portaria square and ends again in the chapel of Agia Marina. The colors of the landscape are magical, more vibrant during the spring months and more melancholic in the autumn. The path is signposted for the exact course of visitors.
It is a mythical course where contact with the natural landscape is reciprocal.
Click here for more information:
Outdoor Activities School Magitsis, https://www.magitsis.gr
Bike or Hike, http://www.bikeorhike.gr
MOUNTAIN BIKE
Mountain biking is an alternative activity that combines nature and fitness, creating a feeling of freedom and liveliness.
Cycling in Pelion is quite popular and there are many beautiful and enjoyable routes. Some of the route you can enjoy maybe demanding due to
mountainous terrain and other less tiring but equally beautiful. The cyclist is magnetized by cycling "Centaur Mountain" as he has the opportunity to cross dense forests, small picturesque beaches, chapels built just above sea level and exploring beautiful landscapes.
Organized cycling programs can include along the coast routes that can be combined with other activities (such as gastronomy and sailing),
long routes between villages, as well as demanding peaks and also city biking. This experience is provided by specialized companies that cooperate both in Volos and Pelion, providing both pleasures and enjoyment for visitors.
Click here for more information:
Bike or Hike, https://www.bikeorhike.gr