The history and myths of Pelion on a magical journey 10 o'clock in Ano Lechonia station. Pelion train whistles giving the signal of an unforgettable journey. The ascent to the beautiful slopes of Pelion towards Milies begins! One of the tightest tracks in the world hosts "Moutzouris", to indicate the steam and smoke that left behind.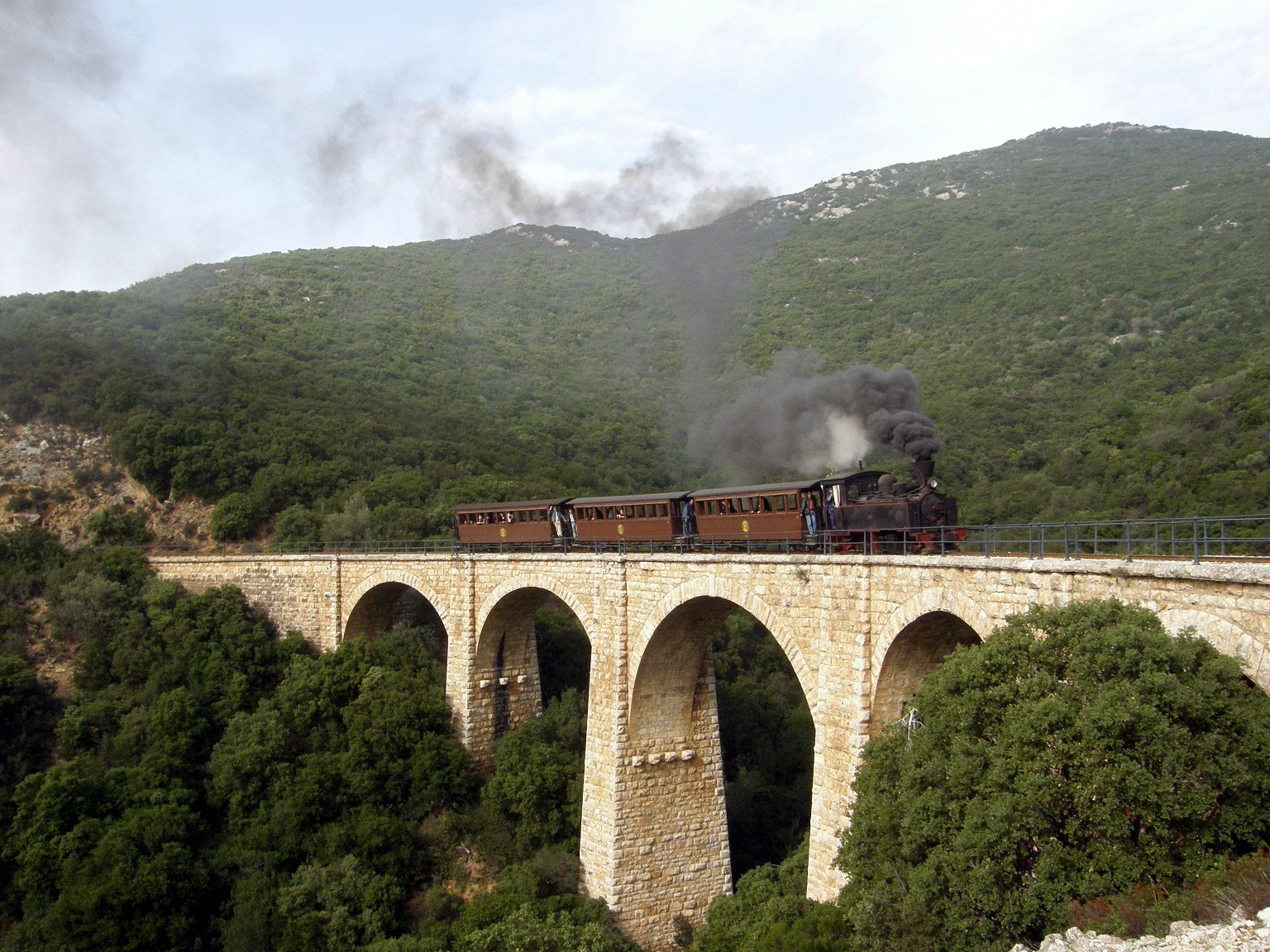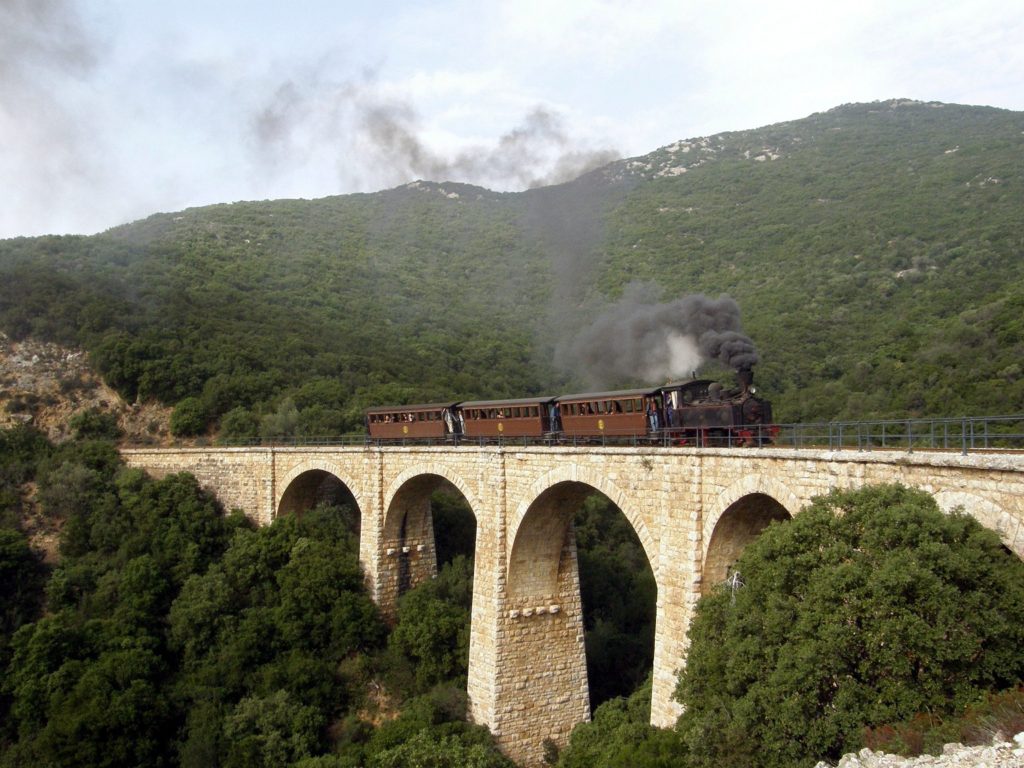 From Ano Lechonia till Milies route is mountainous, crossing the green slopes with dense vegetation of trees and bushes. The only stop for the train is just for 15 minutes in Ano Gatzea. Then continues "blowing" and rocking its wagons, for a route of 15 km, in about 90 minutes. Up to the historic village of Milies, the path is filled with rich images of nature and architecture. Old but elaborate structures of carved marble and gray limestone that shaped arched bridges, arches and tunnels openings.
A unique sample is the five-arched stone bridge known as "Kalorema", in Malaki area. Approaching Milies the landscape acquires a wild beauty, especially over the large metal bridge of Taxiarchi or De Chirico, the name of the designer and father of the great painter. At this point, the train will roll in a curve line, while the bridge is straight. Milies Station is the terminus of the route. From here the picturesque cobbled road leading to the center of the village begins. Traditional hostels, taverns, the church of the Archangels (built before 1741), the folklore museum and library (one of the oldest in Greece), await visitors for a tour. The most scenic railway line in Greece returns in Ano Lechonia at 3 o' clock in the afternoon.
Access Ano Lechonia – Milies
Train operates from spring to autumn, with a specific release schedule, with 1 daily route on the mountainous path. Total time route is 1 hour and 30 minutes (with 15 minutes break for stretching, coffee, tsipouro and refreshments in the picturesque station of Ano Gatzea). Access to Ano Lechonia railway station (which is 12 km from Volos), is from the road to Kala Nera by bus line Volos- Lechonia – Platanidia and stops 50 meters from the station. You can also get there by car and use the parking space in front of the station. There are brown road signs to the station from the adjacent road.
Schedule – Prices
Train departs at 10:00 from Ano Lechonia and at 15:00 from Milies, with a 15΄ minutes stop in Ano Gatzea, in both directions. Ticket costs 18 € and 10 € per child with return and one way 10 € and 6 € per child.