Pelion Ski Resort Agriolefkes is 2 km away. from the settlement of Chania Pelion, 8 km from the settlement of Ag. Lavrentiou and 27 km from Volos.
The Ski Resort is located on the mountain of Pelion at an altitude of 1471 m, which is surprisingly low for a ski resort and gives it special features in snowfall,
terrain morphology and climate.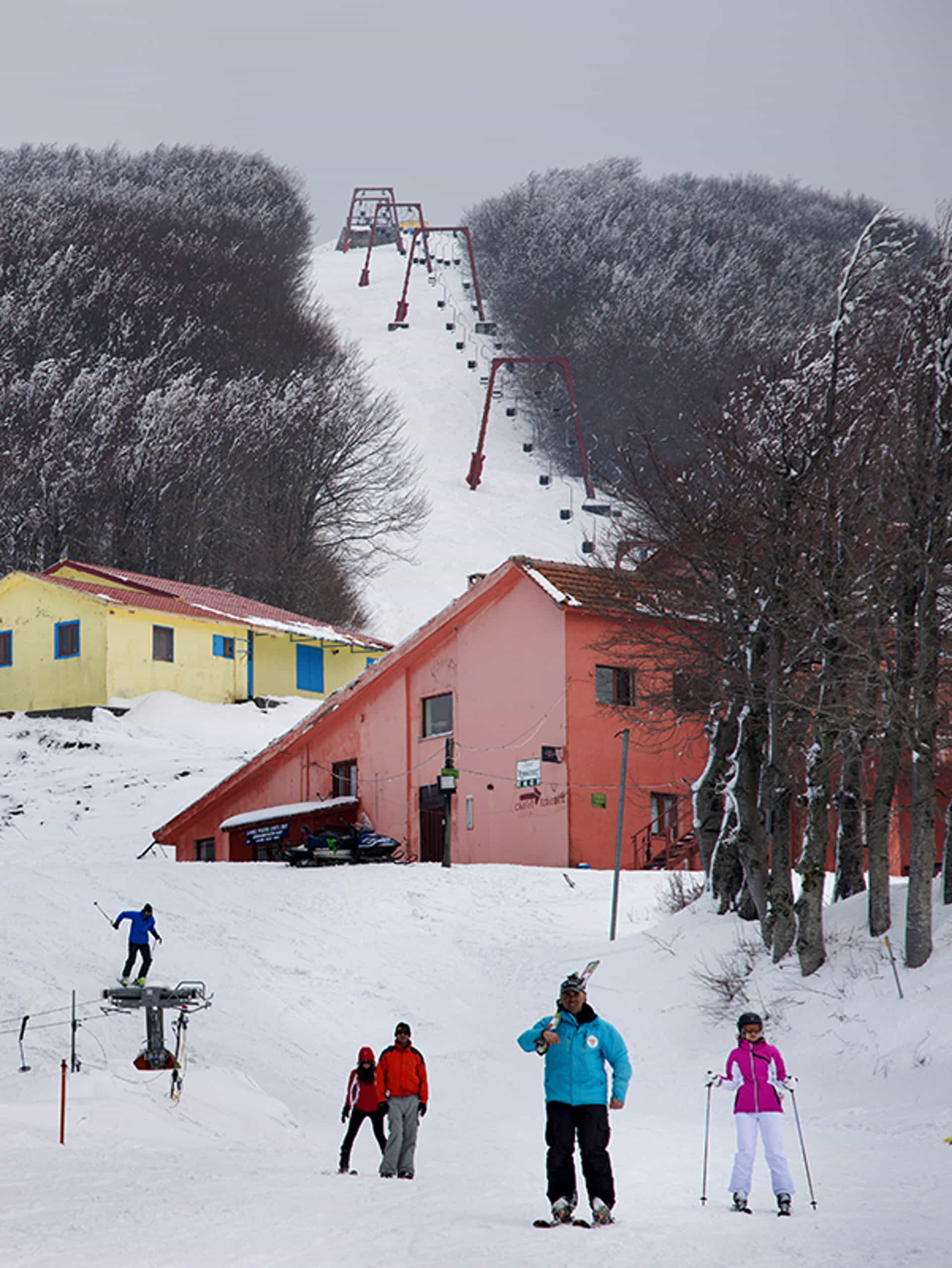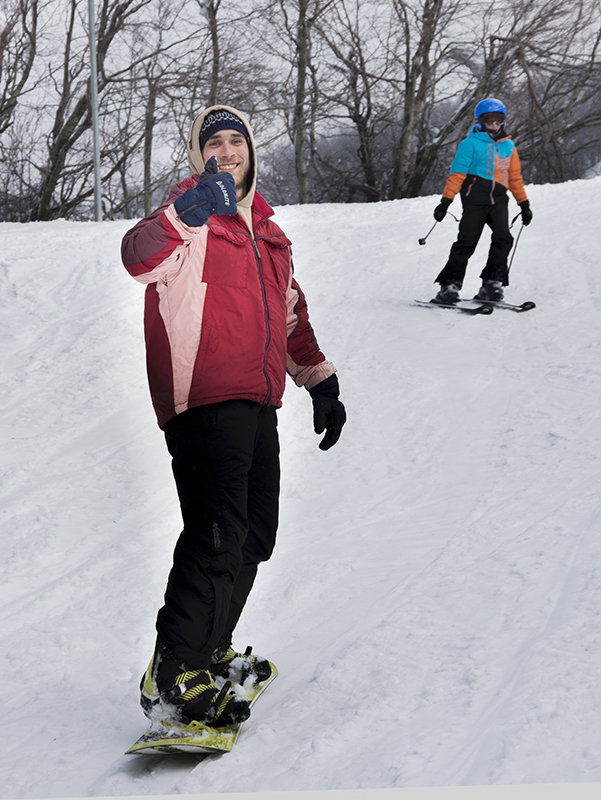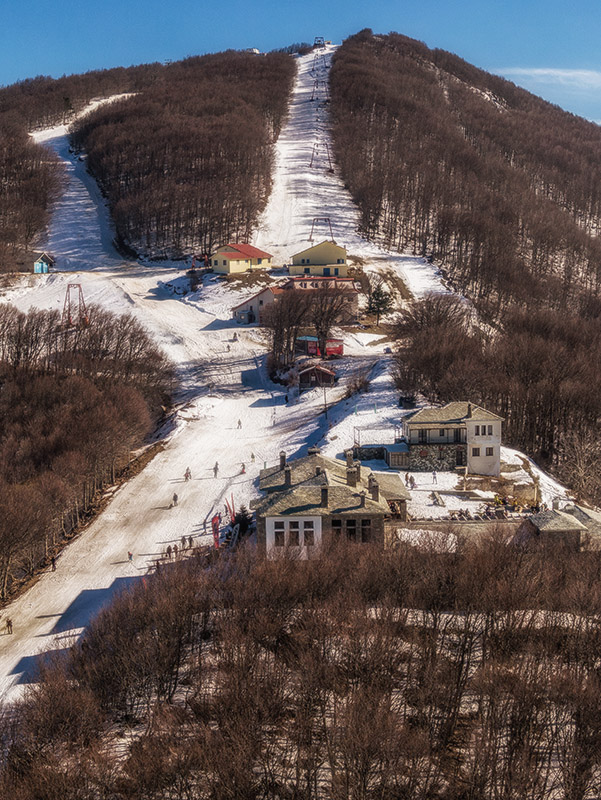 Have you ever imagined skiing with a view over the Aegean Sea?
There are 5 tracks totaling 15km in length:
4 main ski slopes approved by the International Ski Federation (FIS).
1 Lang-Lauf highway, 5 km long, unique to its natural surroundings as it descends between beech, wild white, chestnut and Aegean Sea views.
The Ski Resort has 3 parking spaces for more than 800 cars, a shelter, a refreshment room, a restaurant, ski and snowboard equipment rental and sale and of course a medical office.
There is also a ski and snowboard school with special classes for children 3 years and over by experienced pedagogues.